Features That Make Sense
ALL OUR CUSTOMER HAVE IMPROVED VISITS TO THEIR SITE.
WHAT WE OFFER?
At PERFICIO, we firmly believe that online marketing must be carefully adapted to the level of digital infrastructure, and particular user behavior specific to each country. We feel this is paramount to creating positive, and truly interactive, brand and customer experiences online. PERFICIO's cross-cultural nature and approach take the localization needs of its global clients to the next level.
Our digital expertise allows us to accurately interpret our clients' objectives, and develop an informed strategy that will maximize the value of their online presence in America. We can then handle its implementation at any stage, ranging from web development and online marketing, to media planning and expansion. We at PERFICIO's understand that results matter. We not only help our clients offer a profitable brand experience by truly involving their target audience, we also help them measure the success of their interactive projects.
WHY CHOOSE US?
We are competitively priced
We don't skimp on quality
We use Flexible, Responsive Layouts
We are Compatible with  all major browsers
We do mobile apps and integrated services
We use a CMS backend, making it easy to modify
We have local support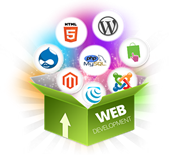 Our designers will not just give you one option and hope you like it. We develop concepts and options that we feel will really make a difference to your company. Being a small agency keeps things simple, we can tackle any project thrown our way big or small. You will deal with the creatives not a cheesy, pushy sales guy or account manager. We work along side our clients to achieve great result on time and on budget.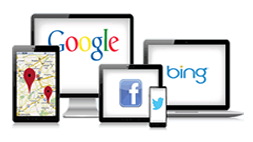 We drive to maintain a consistent user experience across the many mobile operating systems. This means designing and developing simple to use user interfaces, which work consistently at different sizes and scales (ie phones vs tablets vs screen), and developing the back-end software to meet each platform's specific requirements.